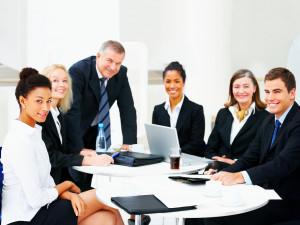 Chef International Export, Import & Catering Co, SAE, is an Egyptian joint-stock company, having been incorporated in 2011, with a Capital of LE 5,000,000 in compliance with the General Authority for Investment Law.
The Company works in the realm of foodstuffs and agricultural crop exportation to all the countries on the Globe, and renders catering services for some of the Egyptian petroleum companies, mega plants, hospitals and universities.
The corporate policies purport to reach the international quality standardizations in the realm of foodstuffs via entertaining a professional, experienced well-trained management, operating through an integrated work system for the sake of choosing the best materials and products being utilized in operations, and opting, with due diligence, the high-caliber personnel cadres working in situ.
It is stipulated to maintain the factors of age, efficacy, élan, enthusiasm, comprehensibility, and training in a bid to maximize capability, skillfulness, and work dedication for reaching the upmost and high-caliber performance being satisfactory unto Clientele.
We are cognizant of the fact that comfortable and cozy accommodation and good nutrition ate the main entertaining factors as to the remote and distanced personnel that is to be token in in-situ high productivity rates.
Chef International Co is keen on reaching the upmost rates of competitiveness via accomplishing the following:
1. Working on entering into agreements with the mega companies that are first concerned with satisfying their personnel, clients, dealers and contractual parties, that opt the best thereof, and that are keen on applying the international standardizations;
2. Promoting its personnel's physical, moral, health level via paying fair and remunerative salaries, incentives, in-kind and health benefits;
3. Keeping to render advantageous leaves for the personnel working in remote areas inasmuch as all the personnel are to be given one day off for each working day (14/14) as to all positions. It is to be heeded that each employee shall not, at most, be in situ for a duration exceeding 21 days, so that the employee can sufficiently take his rest and entertain his psychological wellbeing in a bid to reach the upmost levels of performance, productivity and concentration;
4. Opting the best natural healthy raw materials (production and cleanliness supplies), being necessary for operations in compliance with the international quality standardizations;
5. Working as to the Diet Programs, whilst zeroing in on all the tastes, nationalities, religions in situ via keeping in contact with the Company's Food & Beverages Department;
Zeroing in on health conditions (those to be feeding on special diets/meals) by contacting the in-situ physician on a regular basis;
6. Convening Hygiene Courses on a regular basis for all personnel each six months to make sure of the personnel's health fitness to do the jobs vested thereunto;
7. Testing managerial staff for effecting periodic inspections in a bid to apply in-situ work policies on a regular basis, and to make sure of the quality of food and personal safety factors;
8. Establishing the principle that reads: "To cherish being in situ id the responsibility of all the employees and catering operators."
Chef International Co existed to compete….
To Know More About Chef International Company and Chairman & M.D……,
Click Here Chef International Company